WD G-Technology Atomos Master Caddy HD

Ready-To-Use, Fast and Reliable Storage for ATOMOS Video Workflows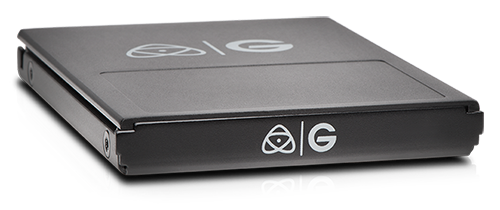 WD G-Technology Products
Readers & Media Products
Atomos Master Caddy HD - 1TB
7200RPM HDD, Aluminum, Atomos Compatible
#0G05218
Our Price: $99.95
Click here to jump to more pricing!
Overview:
Fast, reliable EV series-compatible storage for cable-free transferring of footage into main project storage, creating backups, and quickly turning around formatted media.
Atomos creates easy-to-use solutions that merge recording, monitoring, and playback into a single touchscreen device to enable faster, higher-quality, more affordable video production, but the trip from recorder to editing can vex video professionals on tight production deadlines. The Atomos Master Caddy by WD G-Technology streamlines the Atomos workflow.
The Atomos Master Caddy HD inserts directly into any Atomos-compatible recorder. The caddy then slides into the ev Series Reader Atomos Master Caddy Edition, which slips into any G-DOCK ev or ev Series Bay Adapter for quick, cable-free transferring of footage into your main project storage, for creating backups, and for quickly turning around formatted media.
Key Feature
Integration with Evolution Series ecosystem
Compatible with Atomos Recorders1
Ultra-reliable HDD media
Capacities up to 1TB per drive
Ready to use, no assembly required
Ideal for 4K, HDR, HD and more
Transfer rates up to 136 MB/s
Outstanding 3-Year limited warranty
1 For more information on Atomos compatibility visit www.atomos.com/drives
Features:

Integration With Evolution Series Ecosystem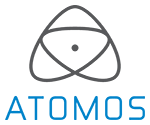 Compatible With Atomos Recorders

Ultra-Reliable HDD Media

Capacities Up To 1TB

Ready To Use, No Assembly Required

Transfer Rates Up To 136MB/s
3-Year Limited Warranty
Atomos Master Caddy HD by WD G-Technology is backed by a standard 3-year limited warranty and unlimited free technical support by representatives experienced with the latest content creation applications.
Specifications: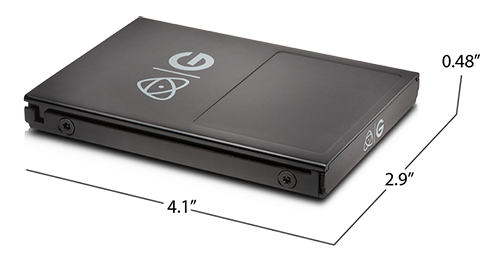 Atomos Master Caddy HD Specifications
Interface
SATA 6Gbps
Drive Speed
7200RPM
Data Transfer Rate
Up to 136MB/s
Size (LxWxH)
4.1" x 2.9" x 0.48"
Weight
0.40lbs
System Requirements
macOS 10.9+
Windows 10, 8.1, 7 (via reformat)
Box Contents
Atomos Master Caddy HD by WD G-Technology
Quick Start Guide
3-Year limited warranty
Retail Packaging (LxWxH)
2.17" x 4.72" x 6.38"
Pricing Notes:
Pricing and product availability subject to change without notice.
WD G-Technology Products
Readers & Media Products
Atomos Master Caddy HD - 1TB
7200RPM HDD, Aluminum, Atomos Compatible
#0G05218
Our Price: $99.95